Honestly i lost track of the order in which i made the next illustrations from LDH Basic, because i stopped using numbers on the names, but i`ll kind of guess it.
This is the LDH interpretation of an illustration i made a very long time ago, when i was a college kid XD i guess i was around 18yrs. I made this for a hypothetical clothing brand, this is the original: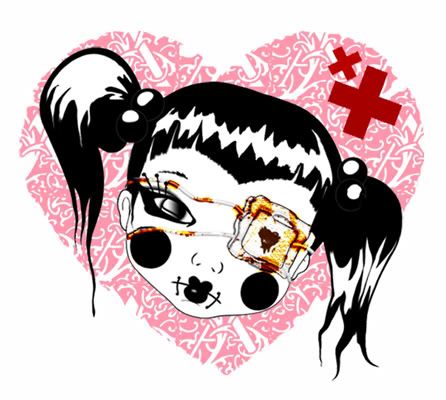 I really like this character that`s why i remade it, but i didn`t put it mouth cause it looked quite mean and that is not the feeling of the LDH drawings.
I shall add to this post, this piece:
Because is my favorite variation from the Sick Doll character.